"Only amateurs don't train"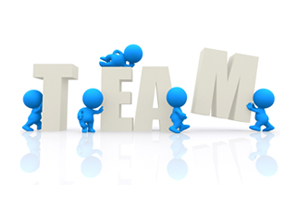 Ample time and lots of resources can make most teams perform well. Under pressure it is a different matter – only few manages to work harmoniously and efficiently in headwind or a raging storm.
This is why many companies choose MoveMentor's team development processes.
In the processes focus is on:
How to create a peak performance team?
What are constructive and destructive group dynamics?
What phases is a team moving through over time?
Why are conflicts necessary to create unique results?
What can we gain by using visual team development tools?
We primarily base the team development on:
Tailoring of the process to fit your specific needs.
Individual profiles – showing participants' behavioral preferences via simple and powerful color tools.
Collective Team profiles – showing the teams' strengths and possible pitfalls.
Team diagnosis (tool with 25 questions helping you discover where the team is in it's development process and what you should focus on to further develop the team)
Action Learning – practical exercises challenging the teams' performance and ability to reflect.
We aim to make the team able to meet external pressures and tough deadlines without frustration or paralysis. The team development program is also about releasing blocked energy in the group. Energy that is often blocked by unclear goals, not knowing each other well enough, unclear roles and diffuse agreements about routines and ways you work.
When this blocked energy is released the team will typically be able to perform 30-50 % more (performance) and deliver 40-100% better results (quality). So ROI (return on investment) is very interesting for these processes
Please give us an informal call on +45 27119922 to learn more.