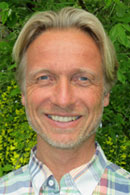 Carsten Bruhn-Henriksen (called Bruhn)
CEO and Senior Consultant
Bruhn has worked as an external consultant for more than 25 years in international organizations such as SAS, Lantmännen Schulstad, Carlsberg, Jysk, Novozymes, Toms as well as middle sized and smaller businesses. He has a background from Institute of Business Management at DTU, has lectured at DTU and is often used as coach and team development facilitator at top- and middle management levels. He has taught leaders and facilitated processes in more than 20 countries. He is fluent in English and Danish.
Bruhn is a certified practitioner in both E-stimate and Thomas International personal profile tools. He has also trained as a bungy jump- inline- ski- and outdoor instructor. His passion is to combine cutting edge theory with practical "serious play" exercises. The goal is always to CONNECT the learning and the tools directly to everyday reality so that they have a positive and lasting effect in the organization.
Bruhn is CEO in MoveMentor – and handles all new inquiries.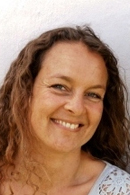 Cecil Rye Olsen
Senior Consultant and CFO
For more than 20 years Cecil has facilitated workshops in team development, organisational development and mindfulness/stress management. She combines a deeply professional approach with humor and presence.
She has a background as Cand. Negot. from Syddansk Universitet and later Project Management at School of Advertising in Copenhagen, followed by many years of employment in the Danish advertising business. Something that has given her insight into many different businesses and organizational cultures. She has taught and facilitated processes in more than 20 countries.
Cecil is a certified practitioner of E-stimate personal profile tool and also holds a PCD certificate from Regenerative Leadership Institute i Oregon. Her passion is to unfold and understand contexts so that untapped potential is discovered and put to practical use in the organization's everyday reality. She is fluent in Danish and English (less fluent in German and French).
Cecil is CFO in MoveMentor – and handles all administrative inquiries.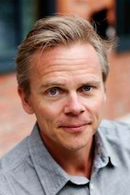 Richard Uski
Senior Consultant– Sweden + Norway
For more than 20 years Richard has worked with leadership and development programs in several different roles – as a project manager, teacher, consultant, business advisor and director.
Richard focuses on facilitating groups in development. His most important strength is his experience in designing and facilitating processes that releases human potential in groups and organizations. He is especially strong when it comes to innovation, entrepreneurship and change management.
Richard is a very engaged and motivating facilitator, something that often has a catching effect on the groups he works with. Richard is fluent in Swedish, Norwegian, Danish and English.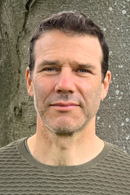 Markus Schmidt
Senior Consultant – Switzerland + Germany + Denmark
For more than 20 years Markus has worked as a coach, process facilitator and teacher. He has developed and facilitated international leadership programs in many countries.
With a background from Institute Höhere Wirtschafts- und Verwaltungsschule, Baselleader and the Chaos Pilots in Aarhus his strength lies both in the theoretical and the practical aspects of organizational development.
Moreover he has leadership experience from the Swiss Military, Beiersdorf AG and the Chaos Pilots in Switzerland.
Markus has an engaged and relaxed approach to workshops, which often results in a natural and good atmosphere in the groups. He is fluent in German, English and Danish.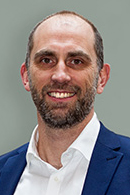 Jesper Mathisen
Senior Consultant – Copenhagen, Denmark
Jesper Mathisen has worked with organizational and leadership development for more than 20 years. Jesper offers leadership courses with a very high international level – among others for Danske Bank and the Ministry of Foreign Affairs.  Jesper has 3 international  project management certifications  (PMI, Prince2TM, IPMA). Skills that have been applied partly in relation to projects and partly in extensive teaching and training activities within project management.
Team development and group work has been a focal point ever since he finished his education with the Chaos Pilots by developing new and innovative exercises and courses for teams in collaboration with Oure Idrætshøjskole. This kind of work is often combined with one of the personal profile tools (DISK, Insight, Belbin) that Jesper holds a certificate in. Besides being a Chaos Pilot Jesper has an HD in organization and management.
Jesper is a very experienced teacher and process consultant that brings people together in a light and playful learning space. Jesper teaches in Danish and English.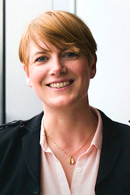 Emma Troedsson
Senior Consultant Sweden, Denmark, Norway
For more than 20 years Emma has worked with leadership, organizational development, personal development, entrepeneurship, and sales. She is a senior consultant, certified coach, moderator, facilitator and entrepreneur.
Emma focus is personal development, organizational development and business development and especially how the three are interconnected. It is important to her that each change, action and project make sense both for the person, the organization and the business.
Emma has worked with both large international businesses, small entrepeneurs and SME's. She is warm, sharp and curious.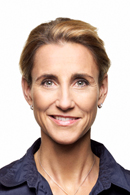 Boel Mörner
Coach, Process Leader, Lecturer
Boel develops and facilitates leadership programs and team development processes. She is educated at Stockholm University, Certified individual and team coach (PCC & TCPC). She is trained in communication, as well as various courses in group development & leadership. She holds leadership experience as an executive film producer both nationally and internationally.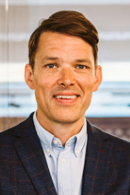 The past 15 years Jacob has worked in leading HR roles with a strong focus on leadership and organizational development as well as company culture. The majority of this time has been spent within IKEA and in international pharmaceutical and biotechnology companies.
During his years as Global HR Director in the pharmaceutical industry, he built a strong and learning organization where the development of skills, employees and culture unfolded in the same pace as the ambitious growth journey.
Jacob has a Human Resources degree from Lund University and is certified in a number of personality tools (Predictive Index, OPQ, Garuda) which are based on DISC or Big Five.
Jacob is a confident and engaging facilitator who seamlessly moves between practical application and overall strategy.